Company & Business Tax Returns
Accountants can help your business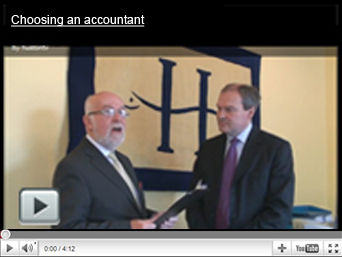 As accountants we have been helping small and medium sized businesses manage their tax affairs since 1992. Thus we are very aware that you need to concentrate on what you are good at, running your business, while we make sure that you have the full accounting support that you require.
We can do your P&L and Balance sheet (if appropriate) and your Company Tax returns. If HMRC have any queries with regards to your company tax, we are ideally suited to handle that too. Both partners are ex Tax Inspectors.
If your turnover has exceeded the VAT limit we can register you for VAT and help you get started with the Returns.
Our clients vary enormously and include Sole Traders, Partnerships, limited companies and LLPs (Limited Liability Partnerships). Also Property and Letting Businesses.
We mould our service to each of our clients' needs. This includes helping them to create a simple system to ensure their own book-keeping is in order. This is often a basic Excel spreadsheet that we give you, or just good old fashioned pen and ink. No need to pay for software.
If you are being investigated, even if you want to keep your old accountant, we can take over the investigation.  We are experts in this. We then hand you back to your accountants when the dust has settled and the case is closed.
To get a complete understanding of how we can help you manage your business better, call us now for an initial, free, chat on 028 9080 6080.
For more Tax information, please visit our Tax Articles page which has detailed information on many aspects of Personal, Business, Landlord, and General Tax.